I love go naturals oils. This company specifically. They have always been my go to skin care. Frankincense oil helped my skin issues a lot, and I remember you guys were the only one at that time selling this oil. So I should thank you!
I was suffering from severe dryness and flakiness on my face since winters started In khi. Nothing seems to be working on my sahara dessert my usual winter skin care routine was a failure this year! My skin was so dull, patchy and I was so depressed as in what to do!
I ordered these 2 magical oils almost 2 months back
I started using jojoba 1st then I started mixing a few drops of rosehip oil and voila! My skin is super buttery soft its plumped and its staying brightened even know in winters. And guess what I'm not even using any chemical based moisturizer anymore on my face. I use a pump of jojoba after washing my face in morning and mix it up with rosehip at night and its giving me wonderful results!
I genuinely wanted to share my experience with you peeps sO you can share it with others so it can help others (I ain't no blogger)
Thank you so much for providing me the original sea buckthorn oil. It's so good for the psoriasis esp when the weather is so harsh these days for such skin issues. I honestly love and trust you people ANKHEN band kar k!


I'm using Tea tree oil for my back acne. I mix it with my body lotion and apply it all over my back. Its working!


Rosehip Oil is probably the best carrier oil I've ever used. perfect for oily skin, helping me alot with my blemishes .


Thanks a lot! I made a mixture of Walnut oil, Flax seed oil, neem oil, black seed oil, castor oil n almond oil and added vit. E capsules ..I used this mixture today and results are awesome. I was having itchy scalp and too much dryness in scalp and with your oils i feel like all problems are resolved in one go. Thanks alot for making these wonderful oils!


Despite being aware of all the benefits I was still never a fan of Coconut oil due to the strong smell usually they have, until I was sent coconut oil in a PR by @gonaturalpakistan in the beginning of 2019 and I ended up buying a 450 ml of it by the end of the year. Do ya get the idea how much I was impressed?
_this doesn't make you feel like you're a coconut tree. It has a very mild and natural smell to it, which was a major plus for me
_ washes off very easily. I have developed a habit of applying oil to the length of my hair even if i don't get time to massage the scalp and it DOES make a difference.
_leaves my hair silky and shiny, like the shiny locks you see in the shampoo commercials
_I was expecting to receive a leaking and messy package because boy! This jar is huge! But they packed REALLY NICELY and it reached safely.
_ 10/10 recommend it. _ Repurchase? I need a lifetime supply of it, k?


Custom made hair serum from @gonaturalpakistan i've been using same blend for so long and is my 3rd bottle. my hairs really love this blend you can make your desired blend for hair or face and i think this is really good way and also they also share information on the selected oil and essential oil for people who don't know much
usr hair serum on the length of your hairs on daily basis just 3 drops and after whatever is left on your hand or palm massage that on your head for 5 to 10 mins
you won't have split ends and makes your hair healthy.
love x

I received my parcel and oh my gad. For some reason I was expecting some cheap plastic and sticker but man was I wrong, IT LOOKS AND FEELS SO HIGH QUALITY I LOVE IT! the pump dispenses the product SO smoothly and the size of the product is also perfect and easy to store/carry. Needless to say I'm very happy. Thank you so much. Not the mention the oil is very fine quality/ water light/ smells like nothing Makes the skin super soft and feels like you're wearing nothing.

blogger_.fatima

Today I am going to review my favourite " coconut oil " from @gonaturalpakistan. I am using this from January 2020 my hair length was short but now I have noticed a great difference in my hair length, hair fall has also reduced after using this oil.
Some benefits of using coconut oil are:
-It increases hair growth, you will notice baby hairs after 2 weeks of using this oil.
-It will reduce dandruff
-You will notice less hair fall and breakage.
I highly recommend this oil to everyone with short, long, Damaged hairs, you will feel a difference after using it.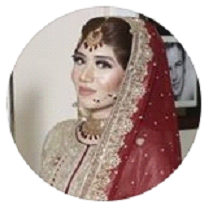 blog_it_up_with_erum

Tree tea oil is essential part of my skin care routine. I recently bought this @gonaturalpakistan
TEA TREE OIL which was for 550Rs. I was not expecting a lot from this one BUT i found it to be an amazing product honestly. It does help to dry the pimple in a day or two. Very effective one.
It does smell strong like all the other Organic Tea Tree Oils. You can use it by diluting it in some other carrier oil or moisturizer.

beautygleams15

Get your Natural oils by @gonaturalpakistan. They sell the best and very natural oils. I've used Orange Oil and Rosemary Oil and believe me the fragrance was so real. Recommended.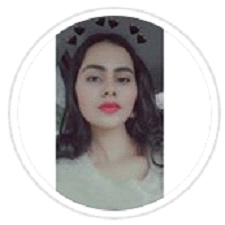 reviewoclock

I can not write enough for @gonaturalpakistan products. They are soo amazing. I have had many but this Neem Oil is an important part of my night routine. Helped 10x more than any other product to reduce and lighten the acne scars. It does smell weird but works wonders. Also helps with reducing acne bumps over night. Totally in love with this product. ❤️💯 10/10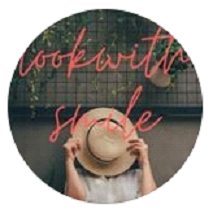 lookwithsmile

So I ordered Coconut Oil and Mustard Oil from @gonaturalpakistan ….and i received the order within a week ..I was so pleased with their packing it was nicely packed in its own cloth bag which felt so eco friendly … they really did an amazing job by reducing plastic waste … really appreciable Then i started to use the oils that were in its purest form .. coconut oil smells fabulous and exactly natural .. and the best of all is that it is cold pressed. Just fell in love with them both..🥰😍.
Then it comes to its result i have been using the mustard oil on my hair and really stopped my hair fall .. And I have been using coconut oil for skin and hair both it also shows miracles
Using direction :
For hair : usually for hair i mix both this with olive oil and massage on my scalp every other day
10/10 for both ..
Mustard Oil's dark color also proves that how organic it is ..100% recommended
And inshallah would try their more products..

masoomaizhar

My skin was so dull and patchy and I was so depressed as in what to do! When it comes to adjusting our skincare routine in the summer humidity, it's imperative that we focus on ways to keep the skin cool while controlling our oil production. I ordered Go natural magical Orange Essential oil almost 2 months back. I started using it by mixing 10 drops of orange oil with 20 ml of almond oil and voila! My skin is super buttery soft its plumped and its staying brightened ,and guess what I'm not even using any chemical based moisturizer anymore on my face.
I use a pump of this serum in the night after washing my face and its giving me wonderful results.
I have found this oil one of the best for aromatherapy as well. Just add 2 to 3 drops of this oil in a diffuser and it really lifts up my mood and reduces stress.
I genuinely wanted to share my experience with you peeps so you can share it with others so it can help others.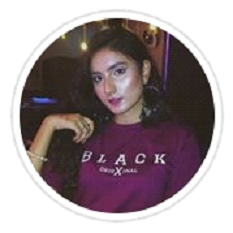 Reeshaholic

I spray rose water by @gonaturalpakistan when I have washed my face like an hour ago and don't wanna wash it again so just to refresh. It also works as a primer and a moisturiser so win win.

maher.1015

I highly recommend Lavender Oil by @gonaturalpakistan to everyone . It's really effective , take 2 drops of it and massage it onto your temples to get quick relief from headache. To get good sleep , pour few drops of it on your pillow.
Lavender oil is often considered a must-have oil to keep in hand at all the time due to its versatile uses, including calming and relaxing properties that promote peaceful sleep and ease feelings of tension.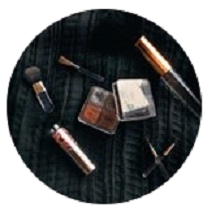 universalblogs

We all know how severe is the summer season in Pakistan. I have been accompanied by a little buddy which keeps me cool during summer. YES……. I am talking about @gonaturalpakistan Rose water. I have been using @gonaturalpakistan Rose water for a while now and I have to say I am impressed. It gives a natural glow on your face. Rose water fights with acne and eczema. @gonaturalpakistan Rose water is made up of real roses and is completely alcohol free. Just one spray on your face will refresh you in seconds. I will definitely recommend you to try @gonaturalpakistan Rose water mist.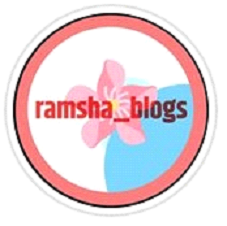 ramsha_blogs

I love coconut oils to the moon and back, I but I also hate the fact that coconut oil is not the best option for my hairs as it makes my hairs more dry, BUT my whole perspective has changed now .
Short story, I bought a smaller version of this coconut oil first few months ago for my brother and sister for dandruff issue and I also wanted to try few stuff from them (you can check my 'Hauls' highlight) .
First of all, it treats dandruff within two uses even the serious one I guaranteed as two of my family members used this. I never planned to using this for myself until the day I got severe itching and had 2-3 small bumps in my scalp, I contacted one page and they suggested me to use cold pressed coconut oil immediately and yes it totally worked out, but the thing I noticed my hairs were soft and smooth no roughness and tangled hairs but quiet manageable
The scent is very mild unlike other coconut oils which is really good for people who can't tolerate strong scents
Rating: 10/10 (Double yes)
(It is edible too)

Itsaleenatime

I moisturise my face with @gonaturalpakistan Argan oil, because it makes my skin look and feel so good. You guys should definitely try it, your face will definitely feel, and look way more fresher.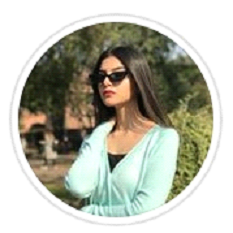 nayabijazz_

Got this rose water spray from @gonaturalpakistan and it's just amazing. Rose water is really helpful for skin tightening. I use it as a face toner and apply it after every wash. My skin instantly looks fresh and glowy whenever i spray it on to my face. It has no harsh smell and it's very convenient to use. I just love it and would definitely recommend it to you guys.
10/10💗'

ayeshahassanxo

I love misting Rose Water by @gonaturalpakistan . Its your regular rose water spray that can be used in so many ways: before makeup, as a toner, as a hydrating mist to keep your skin supple and soft throughout the day. i use it allllll the time cuz I honestly love how it makes my skin look & feel hydrated & freshhhh! It's a staple in my summer skincare stash!
@gonaturalpakistan creates products that are pure & safe for your body & skin so you know you're getting the best. I highly recommend it!